Installing profilic-drivers on Windows 10
Plug in your PL2303 USB/TTL RS232 and check the windows device manager.
If you are greeted with -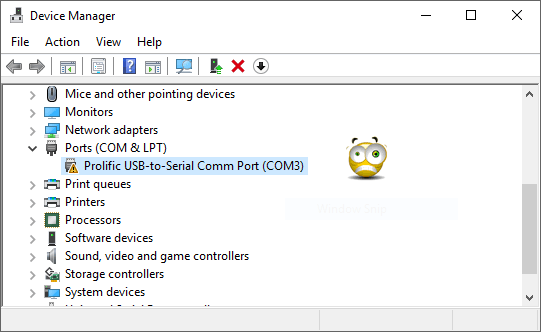 Your current driver will likely be -
or some such that obviously is not going to work.


Try:
Download this .zip file (88 KB) 'Profilic_Win8_x64_x86.zip'.
file includes:
ser2pl.cat
ser2pl.inf
ser2pl.PNF
ser2pl.sys
ser2pl64.sys
Unzip and leave where you can easily find it :-)
You may use the update driver button but you will need to install manually or winders will just tell you it knows better.
Easiest way to do this is select 'have disk' and browse to the Profilic_Win8_x64_x86 directory.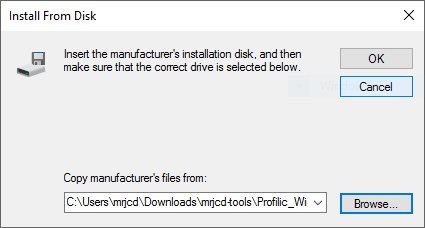 select ser2pl.inf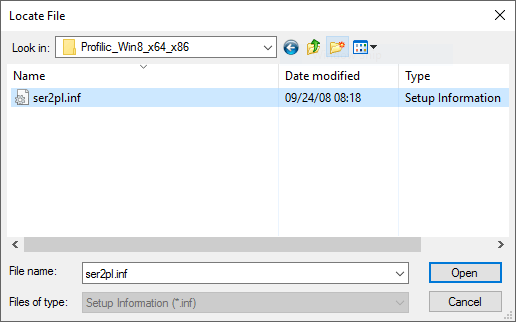 When installed you should now have -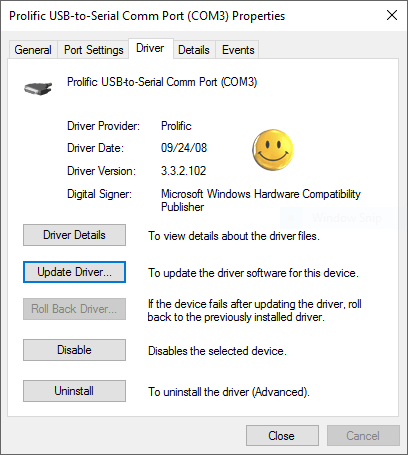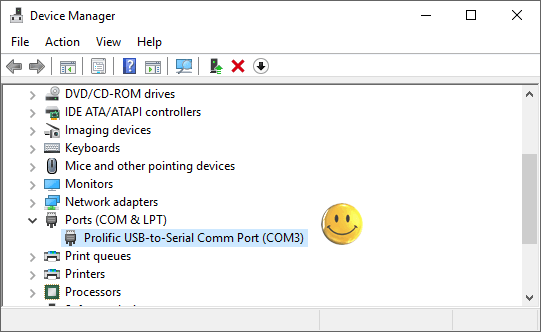 Note:
Don't be surprised when next time you want to use your USB/TTL it has reverted back to newest driver ---
'Back to DD-WRT EA8500 install'